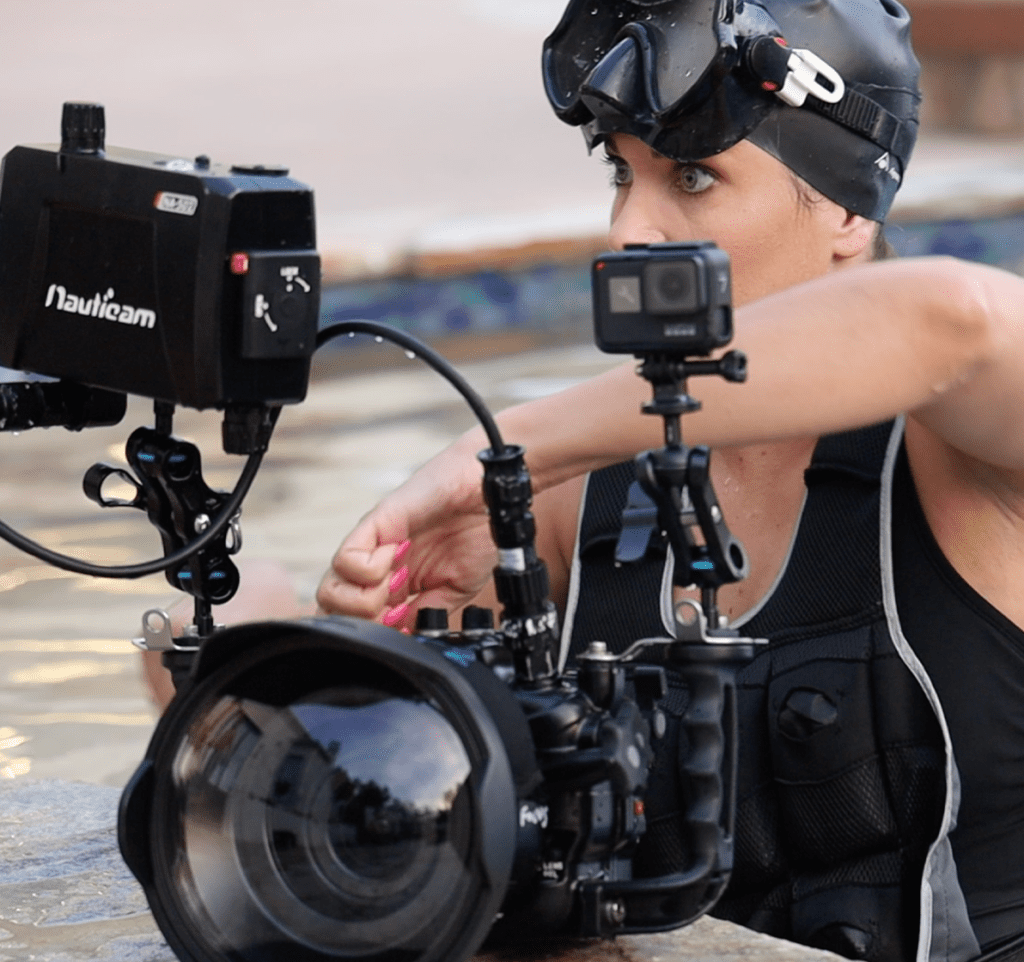 If you are thinking of taking up underwater videography as a hobby or career, you'll want put together the right package of gear to get you off to a great start. There are so many great options for cameras, underwater housings, lighting, tripods, filters, monitors and video editing software, that it's challenging to know what to choose. Here's some ideas for video gear for beginners that will get you down there shooting great footage in no time. Don't forget about getting your scuba certification, too.
1. Choosing a Video Camera for Shooting Underwater
GoPro cameras are inexpensive and easy to use, making them a great entry level choice for shooting simple videos and vlogs while scuba diving. If you're more serious about the quality of your footage, there are DSLR cameras that can be adapted for shooting underwater. Mirrorless interchangeable-lens cameras are also well suited to underwater videography. Nikon and other major brands make waterproof housings that can be used to depths of 40 meters.
2. Lighting and Filters for Underwater Videography
The deeper you dive, the greater the importance of lighting and filters. It's essential to have a red filter for shooting underwater so that the colors appear accurately, rather than washed out green and blue. It's a good idea to have at least one video light in your gear bag to enhance footage at deeper depths, in crevices and when the sun is going down.
3. Using a Monitor for Underwater Videography
Using an underwater video screen is a matter of preference. It can help you get a more accurate idea of how the footage will look, helping you feel more confident that you've gotten what you need before you end your dive. It's all helpful for playing back the footage while at your shooting depth, to ensure that it was probably recorded.
4. Video Editing Programs
Most professionals use Adobe Premiere Pro video editing software. The downside is that it's expensive and there's a substantial learning curve. If you're not sure that you'll be shooting underwater videos as a career, it's best to start with less expensive or free options such as iMovie, Windows Movie Maker, Filmora, VideoPad or Shotcut.