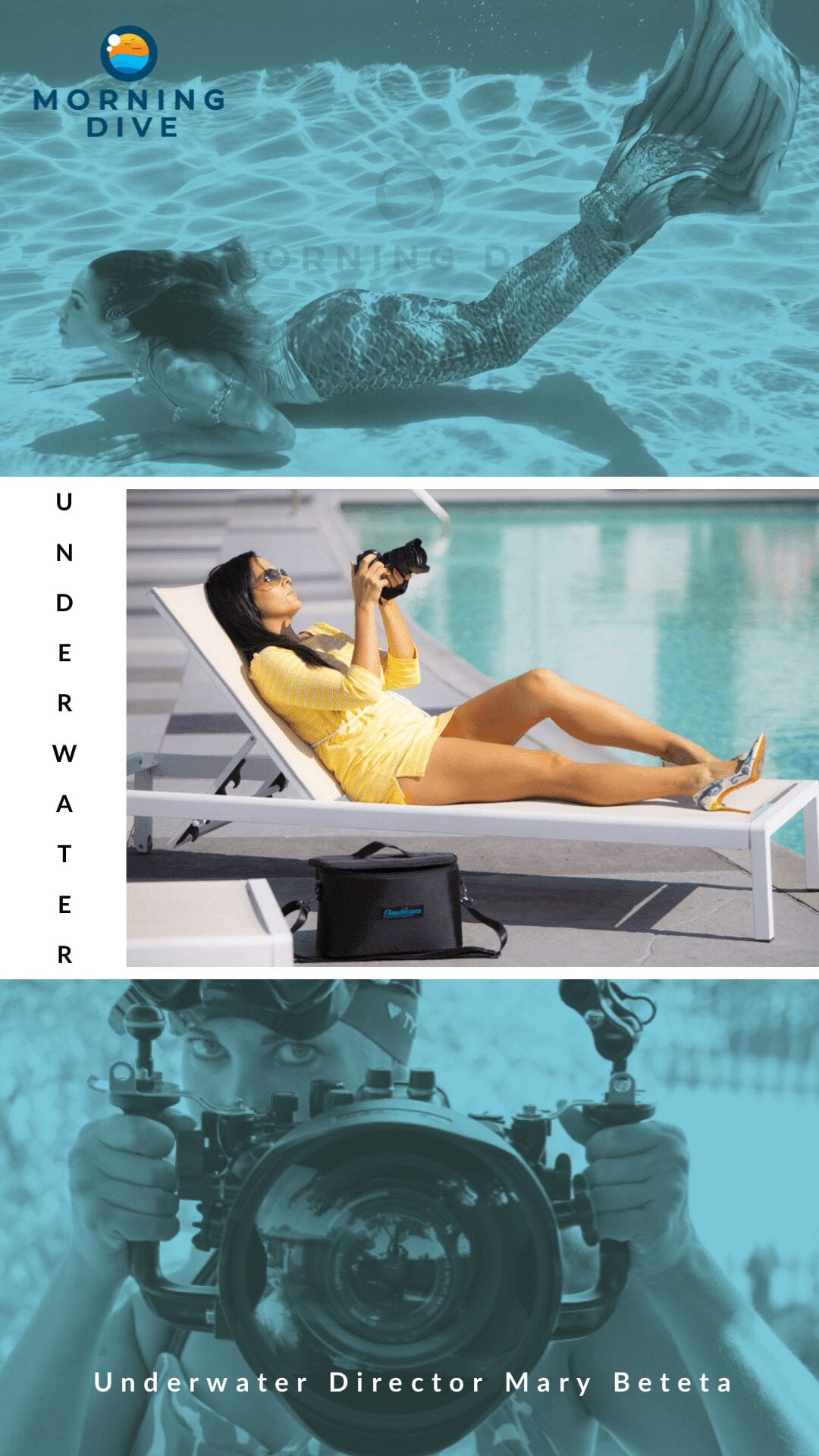 You've probably been inspired by colorful underwater footage you've seen that's been shot in the tropics by professionals. There's no reason why you can't be the next Jacques Costeau, but that's not going to happen overnight. If you're serious about learning underwater cinematography, it's a good idea to take a step by step approach. 
Before you invest in an underwater camera, you get use your phone in a protective case to get your feet wet. Here's some ideas about how to safely get started with this exciting and creative endeavor.
1. Practice Underwater Cinematography in a Pool First
Most professional underwater cinematographers are certified scuba divers because this gives them the ability to shoot in a much wider variety of locations. If you're not a diver, you can still shoot some great footage with a snorkel and mask. There's also something called "snuba" that gives you more range than snorkeling, but is much easier to learn than scuba. Whatever breathing assistance method you choose, it's a good idea to practice using it with a camera in a pool. 
2. Scout For An Appropriate First Location To Test Your Talents
Just because you've mastered shooting your little sister in the pool, doesn't mean you're ready to dive into the middle of the ocean. The next step is to find a calm lake or ocean shore to test out your skills. It's a good idea to try to find a location that has enough vegetation and sea life to make your footage exciting, but make sure there's no jellyfish or other hazards that will make your first shoot unnecessarily challenging. Make sure to get to your location as early as possible so that you can have enough time to shoot before losing sunlight.