At Morning Dive, we prefer everything aqua, which is precisely when you land at our website you get to witness the amazing underwater photography art and visuals, rarely visible elsewhere. We are dedicated to offering one of a kind experience to those who are willing to undertake a visually captivating journey underwater.
Passionate about underwater photography & videography, our aim is to leave our users mesmerized. We help you to explore next level creativity through our unrepeated underwater imagery and films. We believe that the aquatic life has a charm of its own and some visuals are best captured underwater. In keeping with the spirit of the underwater art, we are determined to stretch your imagination and leave you spell bound.
Connect with us to peep into the world of aqua visuals, art, photography and products!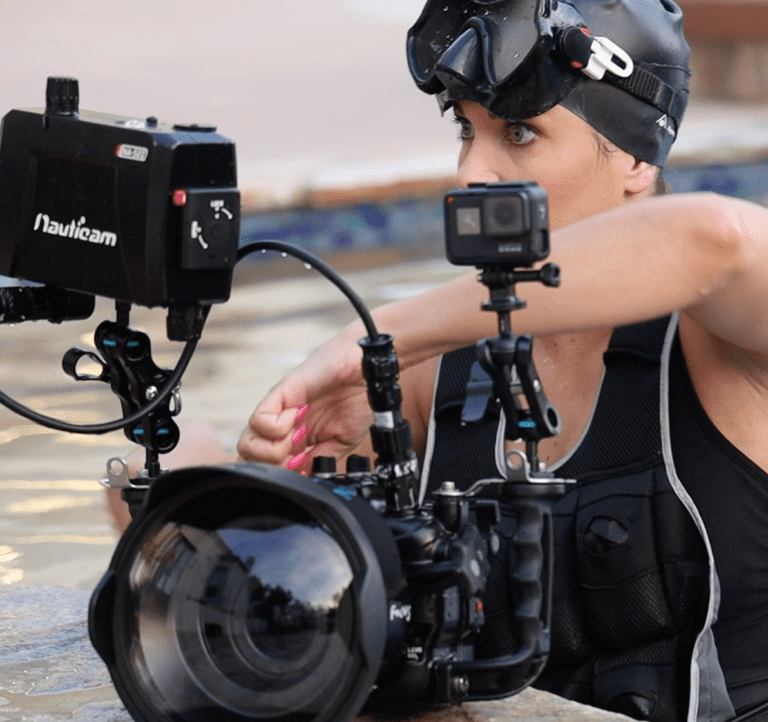 Visual Storyteller | Photographer | Filmmaker
MARY BETETA has carved out an identity for herself as a highly-skilled "visual auteur".
She shoots aesthetically stunning aquatic images combining subject and form in shots that are equal parts narrative, tactile and cinematic. Her reputation as a go-to headshot, high fashion, underwater, film and photography influencer grows stronger with each subsequent click of her camera.
Mary Beteta's photos transcend typical photography work: Her celestial and mesmerizing pictures achieve a puzzle-like, sculptural effect challenging the viewer, providing the eye an amazing and delightful experience to view and deconstruct in their mind. Visual works like this can only be achieved by a true artisan and master of the lens and the camera; and that's exactly how she is seen by her industry peers.
Mary Beteta's journey on the road to being a successful film producer and director has taken her from the Mountain West (Denver) to the Midwest (Chicago) to the West Coast(Las Vegas, Los Angeles, and ultimately Hollywood).
She started out as a makeup artist then entered the world of modeling during her formative years spent in Denver and Chicago. She ventured further West, to Las Vegas, where she worked as a noted promotions director and eventually made her way to California – working in Los Angeles and Hollywood as a private event coordinator, while pursuing her craft and developing and refining her technical skills at the Musicians Institute in Los Angeles, and the Art Institute of California where she studied with world-class educators and accomplished creatives.
Each destination, every step of her career trajectory, has provided Mary Beteta an opportunity to build on her prior winning milestones and achievements. Her career goal is to produce and direct films, regularly exhibit her work on the gallery circuit, and capture the most creative underwater worlds ever known to the film and photography industry.
Mary Beteta has a strong identity as a single mom and provider for her family, and prides herself as being a fiercely strong independent woman, entrepreneur and business owner, who put herself through film and photography school.
When you want beautifully surreal images for film or photography, and images that take an audience on a visually stunning journey, make Mary Beteta your go-to resource … and get ready to be transformed!
"I can't say enough about what an amazing experience it was to do a photo shoot with Mary. She is patient, kind, cool and made me feel very comfortable taking photos in what is an "unnatural" environment for me. The photos are amazing! We highly recommend her!"
"Words cannot describe how much I love the photos Mary took for me. She was so nice and took the time to guide me throughout the underwater photoshoot. The uniqueness of her photos really stood out to me. I would love to work with Mary again!"
"Seriously amazing work. Mary is very easy to work with, extremely talented and highly professional. She is worth it, and also offers amazing underwater sessions in multiple cities. Whenever I have a crazy creative concept, I know Mary has the talent and skills to make it happen."