At Morning Dive, we prefer everything aqua, which is precisely when you land at our website you get to witness the amazing underwater photography art and visuals, rarely visible elsewhere. We are dedicated to offering one of a kind experience to those who are willing to undertake a visually captivating journey underwater.
Passionate about underwater photography & videography, our aim is to leave our users mesmerized. We help you to explore next level creativity through our unrepeated underwater imagery and films. We believe that the aquatic life has a charm of its own and some visuals are best captured underwater. In keeping with the spirit of the underwater art, we are determined to stretch your imagination and leave you spell bound.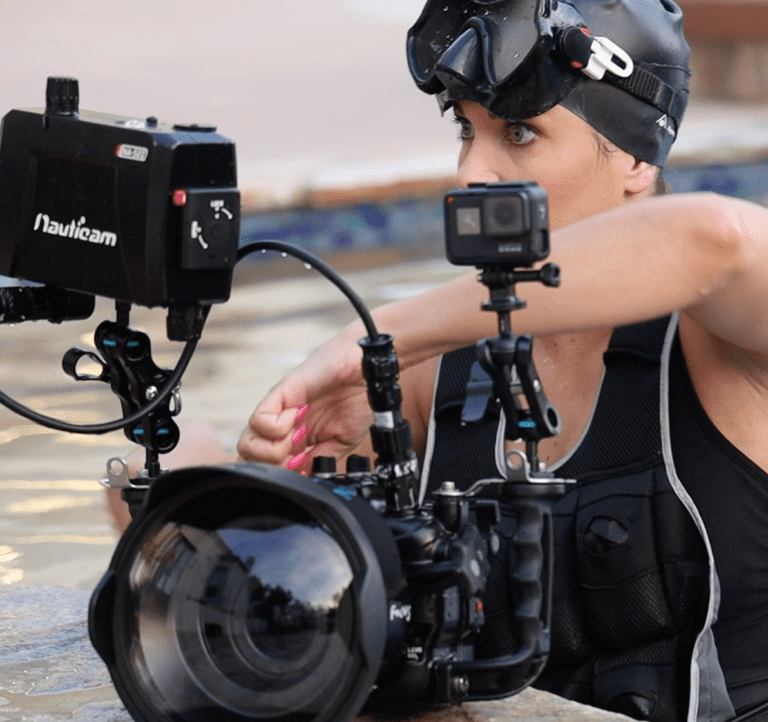 Photographer | Videographer | Producer
MARY BETETA has carved out an identity for herself as a highly-skilled "visual auteur".
Mary is a talented underwater fashion photographer based in the United States. Her unique style combines the artistry of fashion photography with the beauty of underwater images. 
Mary's work has been featured in various galleries and magazines, and she has documented her art process on her YouTube Channel. Her ability to capture the grace and beauty of models underwater has earned Mary a reputation as a leading photographer in this field.
With years of experience in underwater photography, Mary has mastered the technical skills required to create stunning images underwater. Her talent for capturing unique angles and moments has made her a sought-after photographer for clients looking for distinctive and memorable images.
Mary Beteta's photos transcend typical photography work: Her celestial and mesmerizing pictures achieve a puzzle-like, sculptural effect challenging the viewer, providing the eye an amazing and delightful experience to view and deconstruct in their mind. 
When you want beautifully surreal images for film or photography, and images that take an audience on a visually stunning journey, make Mary Beteta your go-to resource … and get ready to be transformed! 
"I can't say enough about what an amazing experience it was to do a photo shoot with Mary. She is patient, kind, cool and made me feel very comfortable taking photos in what is an "unnatural" environment for me. The photos are amazing! We highly recommend her!"
"Words cannot describe how much I love the photos Mary took for me. She was so nice and took the time to guide me throughout the underwater photoshoot. The uniqueness of her photos really stood out to me. I would love to work with Mary again!"
"Seriously amazing work. Mary is very easy to work with, extremely talented and highly professional. She is worth it, and also offers amazing underwater sessions in multiple cities. Whenever I have a crazy creative concept, I know Mary has the talent and skills to make it happen."